Pursuit of Excellence Award Winner
Lexus of Edmonton Wins Pursuit of Excellence Award
Twelfth Consecutive Year with a Unprecedented Commitment to Service – 2016
A message from Bruce Kirkland, Dealer Principle, Lexus of Edmonton: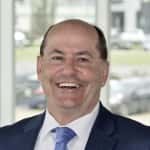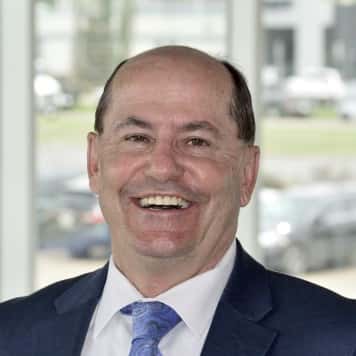 "Once again, all of the effort, commitment and hard work from each and everyone of our team members have been recognized by winning the Pursuit of Perfection Award now for the Twelfth Straight year. This is no small feat as it takes every department to pull together to contribute and work very hard at meeting our targets. The astonishing thing is that we have been Pursuit of Excellence winners 12 years in a row! This truly is a dynasty".
"On behalf of myself and the management team, we would like to say a big thank you to all of you for your hard work and dedication. This is another amazing accomplishment for our store and our Lexus of Edmonton Family. I would like to also recognize the individual award winners from Lexus of Edmonton. Congratulations to everyone"!
2016 Individual  Winners – Pursuit of Perfection Award
The Pursuit of Excellence Award is Lexus Canada's Annual Dealership Program. The Pursuit of Perfection award is presented to the top Lexus Dealer in Canada. It just so happens to be that this award has consistently and unprecedentedly been award to Lexus of Edmonton 12 times. The award has 19 different categories, however it mainly focuses on guest satisfaction which Lexus of Edmonton has set the standard for. The Guest is always Lexus of Edmonton's number ONE priority. Winning the Pursuit of Perfection award 12 years in a row proves that consistently Lexus of Edmonton provides the Best Service in the Industry to its guests. We would like to thank all of our guests who continue to be apart of our Lexus of Edmonton Family.
| | Malcolm McPherson | Service Manager | President's Award |
| --- | --- | --- | --- |
| | Paula Parker | Assistant Service Manager | President's Award |
| | Jason Butz | Parts Consultant | President's Award |
| | Brad Normand | Parts Consultant | President's Award |
| | Geraldine Klohn | Parts Consultant | President's Award |
| | Satoshi Shimizu | Technician | President's Award |
| | Cheryl Gerhardt | Technician | President's Award |
| | Chris Pituskin | Technician | President's Award |
| | Kevin Wong | Technician | President's Award |
| | Martin Shukuda | Technician | President's Award |
| | Neil McDonald | Technician | President's Award |
| | Rafael Lemma | Technician | President's Award |
| | Robert Watson | Technician | President's Award |
| | Sean Miller | Technician | President's Award |
| | Rhodelio Ballo | Technician | President's Award |
| | Dillon Logan | Technician | President's Award |
| | Tim Colbert | Technician | President's Award |
| | Salim El-Teliani | Technician | President's Award |
| | Ian Robertson | Technician | President's Award |
| | Alan Bogosoff | Assistant Sales Manager | Executive Award |
| | Jonathan Vandervet | New Vehicle Sales | Executive Award |
| | Sandy Raubenheimer | New Vehicle Sales | Executive Award |
| | Lee Moore | Service | Executive Award |
| | Dean Hrehirchuk | Service | Executive Award |
| | Dallas Eastland | Service | Executive Award |
| | Amy Robertson | Service | Executive Award |
| | Dakota Christman | Service | Executive Award |