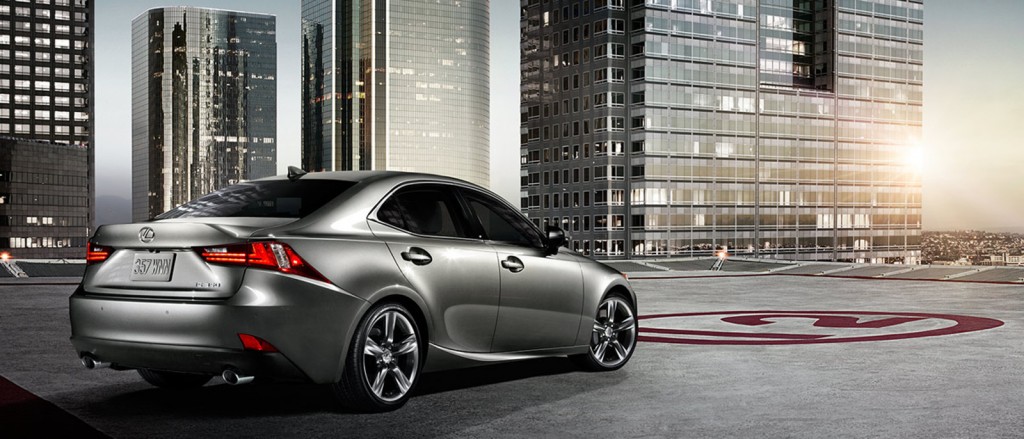 Get car loans & leasing on all our new & used luxury Lexus vehicles in Edmonton, AB.
Is a luxury car lease right for you? There are a number of factors that affect whether leasing your vehicle is your best option.
When you purchase a vehicle outright, you pay the total sale price. Lease payments, on the other hand, reflect only the value of the car to be used over the term of your lease. For that reason, leasing often allows you to enjoy (at a lower monthly cost) a higher-priced vehicle than you might otherwise have purchased.
Say you're interested in a $55,000 vehicle that will have an estimated value of $22,000 at the conclusion of your lease. If you choose to finance the vehicle purchase in the traditional way, your monthly payments will be based on the total value of the vehicle plus applicable taxes. If you choose to lease, your monthly payments will be lower, as they will not include the $22,000 end value or the applicable taxes on that amount.
What are the benefits of a new car lease?
Lease a new car and you will experience a number of financial benefits:
Nominal Outlay of Personal Capital – Leasing uses the capital of the leasing company. All that is normally required of the customer is a security deposit and the first month's payment in advance. There is generally no need to lay out your own money, make a large down payment, or tie up your lines of credit for a depreciating asset. (As usual, the lessee is responsible for insurance and all applicable taxes.)
Lower Monthly Payments – A lease payment is calculated on the difference between the vehicle's original value and its anticipated value at the end of the lease term. The term selected, cost of borrowing, service/administrative fees, expected resale value and original value all affect the monthly payment.
Tailored Monthly Payments – You can adjust your monthly payment to meet your driving requirements. Additional kilometers can be purchased at reduced rates at the beginning of the lease. Down payments can also be added to reduce your monthly lease payments or you can simply provide additional security deposits to lower the interest rate used to calculate the lease.
Efficient Vehicle Cycling – Leasing enables you to replace your vehicle every two to five years, allowing you to drive a new vehicle more often.
Tax Considerations – If your vehicle is used for business, a portion of your monthly payment may be eligible as a deduction against qualifying income. Expert tax advice should be obtained.
Lump Sum Payments
If, at any time, you elect to make a lump sum payment, the simple interest method ensures that you receive full value. When a lump sum payment is received, we will deduct a portion for interest earned from the date the previous payment was made and apply the balance to the principal. Consequently, you will reduce your term and realize a savings in interest cost.
Competitive Rates and Terms
You will find that our finance rates are very competitive at Lexus of Edmonton. No fee or penalty applies. The Lexus finance plan offers flexible terms that are tailored to meet your needs. Depending on the vehicle you choose and your good credit, you may qualify for terms of up to 60 months.